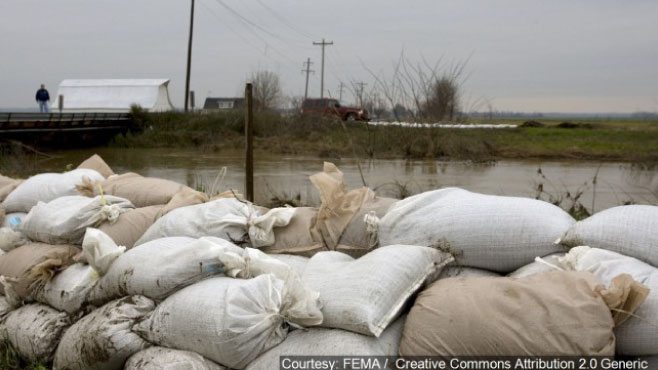 Hurricane season is upon us and you need to be prepared! Y'all be safe our there and get your Tropical Storm & Hurricane plan together… prep for heavy rain and possible flooding this week.
The following is a list of sandbag locations throughout Acadiana:
Lafayette Parish – self-bagging
400 N. Dugas Road, Lafayette
1017 Fortune Road, Youngsville
Polk Street, behind City Hall, Broussard
Broadview Dr., near the Community Center, Broussard
Deer Meadow Blvd., Broussard
Iberia Parish – 
UPDATE: Due to the severe weather forecast the City of New Iberia will have sand bags available to the
public from 8:00 a.m. until 3:00 p.m. Tuesday, June 20th.
The filled bags will be handed out at 907 Fulton Street.
For ease of access and to aid in traffic flow, the City asks that residents approach the facility
from the North Street side.
Iberia Parish – self bagging and unmanned
The Bell Place Olivier Barbahan Fire Station,
Grand Marais Fire Station
Coteau Fire Station,
Rynella Fire Station,
Loureauville Park.
St Landry Parish: Self-bagging
Yambilee Building -1939 West Landry Street Opelousas, La.
Northwest Community Center Pavillion- 651 Samuel Drive, Eunice, La.
St. Martin Parish: Self-bagging 
South Barn- Off of Capritto Forty Arpent Road
Ruth Bridge Barn- Ruth Bridge
St. Mary Parish –
Residents must call 337-828-4100 ext 119 to be able to pick them up from either location in Franklin/Garden City or Bayou Vista.
The parish barns are located on Hwy 182 in Garden City on the Franklin side and on Hwy 182 by the water tower in Bayou Vista.
Vermilion Parish
Maurice City Hall. Residents must show proof of residency. Limit of 8 per household. Elderly and/or disabled are asked to check with City Hall for filled bags; (337) 893-6406
As of now, the following parishes do not have sandbags available at this time: 
Acadia Parish
Evangeline Parish
Jefferson Davis Parish